A changing climate has turned the treacherous Northwest Passage into a pushover, discovers Roderick Eime

We're crowded on the bridge, at least 20 of us, peering out to the horizon with powerful binoculars and telephoto lenses. Surely we'll see something soon.
Polar bears, whales, countless seabirds and even a rare species of Caribou are all checked off, but something is still missing up here in the high Arctic of Nunavut, Canada. It's ice.
Up until the last decade, the Northwest Passage was only achievable, if at all, during a small window of opportunity in the northern summer when favourable winds and currents allowed a narrow corridor through the pack ice. The first person to successfully navigate a vessel through the labyrinth was Roald Amundsen in 1906 – a feat that took him the best part of three years.
Beginning almost 200 years ago, scores of brave (some say foolish) explorers set off in waves in an attempt to claim the 20,000 pounds reward offered by the British Admiralty for the discovery of a North-West (sic) Passage. Early attempts were conducted in unusually low ice conditions and bore promising results, but by the mid-19th century, the ice had rebounded and efforts culminated in the famously disastrous expedition by former Tasmanian Governor, Sir John Franklin, who vanished along with his 128 men and their two ships.
Now here we are aboard the Akademik Ioffe, a well-travelled and sturdy former Soviet polar research (some say 'spy') vessel steaming confidently through the narrows of the Bellot Strait, a notorious little sliver of water that thwarted almost every navigator before us. The chap who named it in 1852 actually had to the sled the whole way on ice and it wasn't traversed by a ship until 1937. Some of our complement is actually aboard a little Zodiac runabout for the 25 kilometre run, stopping to set foot on the northernmost point of the American continent, Zenith Point at 72 deg N.
Prior to this, we'd been way up at 74 degrees on Beechey Island, the site of Franklin's winter camp and burial site for three of his early casualties. This rocky appendage to the much larger Devon Island serves as northern gatekeeper to the east-west Parry Channel. These graves are the only contemporary memorial to Sir John Franklin's famous folly. From forensic examination of the well-preserved bodies in the 1980s, it was found they succumbed to a mysterious combination of lung disease and lead poisoning thought to be from poorly soldered cans of food. Numerous other memorials and a now ruined winter refuge were added in later years.
"Ice at two o'clock, and what's that? A bear?" comes the call from Boris, our patient and vigilant expedition leader. At the exit of the strait we finally encounter the ice he'd been studying the night before on the daily satellite chart and there, through the strongest binoculars, we see a lonesome but very large male polar bear, nostrils aloft, already sniffing us out. Given we are something like a day ahead of schedule because of the effortless, ice-free journey so far, Boris decides we'll keep the bear company for a bit.
The following day is a similar doddle south down through Larsen Sound and after a hearty lunch of steaming broth and roast lamb, we go ashore at the triumphant-sounding Victory Point. In truth, there's nothing victorious about Victory Point. Named, not after some long-forgotten battle, but after the ship commanded by Capt. John Ross during his arduous 1830 voyage.
We land on a desolate and rocky shoreline in our well-rehearsed procedure where shotgun-toting scouts disembark ahead of the main group to set up a polar bear perimeter. After the abundance of hungry carnivores sighted at Coningham Bay, there's plenty of reason to be cautious.
Dotted along the ridge above the high water mark are several stone cairns erected to attest the arrival and departure of various vessels and their shore parties. None, however, are likely to be the original cairn built to mark the initial progress and later demise of Franklin's last surviving men who suffered, as searcher John Rae wrote in his 1853 report to the Admiralty, "a fate as terrible as the imagination can conceive."
None of the monuments we examine contain any clue to their origin. Some weathered mahogany once fastened with modern stainless screws and some soggy, illegible scraps of parchment are all that remain of previous visits. But it was here that the famous official Admiralty document was found in 1859 bearing definitive news of the fate of Franklin.
The document's first entry was on 24 May 1847 signifying 'all well', but further messages scribbled in the margins told a much gloomier tale, including the death of Franklin himself just two weeks later.
It read in part:
April 25th, 1848. Ships Erebus and Terror abandoned ... Total loss by death to date, 9 officers and 15 men ... Start tomorrow for Back's Fish River.
Despite a forensic examination of the puzzling remains by the search party, the mystery of the Franklin Expedition's demise remains unsolved. But as far as the Admiralty was concerned, the costly expedition was lost and the 'case closed'.
Our journey ends as Franklin's should have at the unlikely outpost of Kugluktuk, an Inuit settlement almost to the Beaufort Sea where a vintage 737 is sent to collect us and bring new adventurers for the return journey. As the old jet taxis through a cloud of dust to the ramshackle terminal, I try to imagine those wretched souls man-hauling heavy lifeboats and scavenging anything to survive in the harsh, featureless landscape of the Arctic. If only they'd waited 150 years, they could have done it in a canoe.
Go2
GETTING THERE: Air Canada (www.aircanada.com) flies daily from Sydney to Vancouver and directly onto 59 Canadian cities. One Ocean Expeditions provide connecting charters from Ottawa and Edmonton.
STAYING THERE: The historic Fairmont Chateau Laurier, Ottawa. (www.fairmont.com) has rooms from around A$250/night. TripAdvisor 4/5.
CRUISING THERE: One Ocean Expeditions (www.oneoceanexpeditions.com) offer two annual 14-night Northwest Passage expeditions aboard the 100-berth Akademik Ioffe in August between Kangerlussuaq (Greenland) and Cambridge Bay (Canada). Enquiries: Active Travel (www.activetravel.com.au) 1300 783 188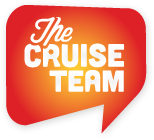 Commissioned for The Cruise Team
Modern cruise ships, as we all know, are massive floating resorts with all the conveniences and luxuries we would expect to find in their terra firma counterparts. Swimming pools, restaurants, spas, bars, gyms, specialty shops and discos are all taken for granted. But how does a cruise line further differentiate their offering without building an entirely separate ship? Enter the ship-within-a-ship.
This creative and intelligent concept is really just a further development of the old first class/second class/tourist class partitioning once found on liners going back to the Titanic. Cruise ships gradually dissolved this elitist class structure and simply offered different cabin sizes and locations within the ship, with the rest of the facilities equally accessible to all. It gives a kind of 'small ship', exclusive atmosphere on an otherwise gargantuan vessel.
Now things seem to have gone full circle and cruise lines are again experimenting with private 'club' facilities limited to a premium slice of the passengers. Commercially it makes sense, as cruise lines are able to apply premium pricing to these sections of the vessel with minimal disruption to the other workings and retaining their normal 'family-friendly' pricing and deep discounts elsewhere.
Here's a quick look at some major cruise lines who are working this new angle.
NCL's 'The Haven'
Introduced on the massive Project Breakaway vessels (Norwegian Breakaway and Getaway under construction) in 2011, 'The Haven' offers an array of amenities, including private butler and concierge service.
"Norwegian was the first cruise line to introduce the ship within a ship complex with the introduction of Norwegian Jewel in 2005," said Kevin Sheehan, Norwegian's chief executive officer. "These private enclaves at the top of the ships are home to our most luxurious, well-appointed and spacious accommodations offering the utmost in service and elegance. With the introduction of the suite complex on our Breakaway ships, we felt it was appropriate to brand this space as The Haven by Norwegian to better identify and describe the unique luxury cruising experience we offer."
On the Project Breakaway ships, The Haven, consisting of 42 suites located on Decks 15 and 16 forward, includes a private restaurant, a cocktail bar and a concierge desk where Haven guests can relax, have a drink and make dining, entertainment or spa reservations through the dedicated concierge. In the centre of The Haven, there is a two-story courtyard area with pool that has a deep end for swimming and a shallow area for relaxing, two whirlpools and a private sundeck, along with two private massage rooms, changing areas and a sauna. The Haven guests also have direct, private access to the ship's spa and fitness centre.
The most luxurious and the largest suites within The Haven are the two Deluxe Owner's Suites which include an elegantly appointed living room and dining area that also includes a wet bar. In the bedroom, there is a plush king size bed with pillow top mattress that faces floor-to-ceiling windows and an extra-spacious wraparound private balcony. In the bathroom, there is an oversized bath tub, two modern vanity sinks and a luxury shower. The Deluxe Owner's Suites can be joined to the Owner's Suites, creating one grand suite that can sleep up to eight guests.
Cunard's Grill
As you'd expect from a cruise line with this sort of pedigree and used to transporting members of the royal family, Cunard's elite category on their ocean and cruise liners set the benchmark for premium cruise offerings.
The Grill tradition dates back to 1936, when guests on the original Queen Mary paid an extra tariff for an evening of dining and dancing in the sophisticated Verandah Grills. It proved so popular that Queen Elizabeth 2 (launched 1967) continued this concept with her Grill Room. In the early 1970s, the extra tariff ended, with guests travelling in deluxe staterooms enjoying the Grills Experience and the highest quality of food in the Grills restaurants.
On Cunard's true ocean liner, Queen Mary 2, experiencing the Grills is to indulge in the very finest interpretation of life aboard. Begin with priority check-in and embarkation, followed by your intimate restaurant and sumptuous accommodation with private balcony - the most luxurious on board.
MSC's Yacht Club
You'll find this ship-within-a-ship concept on MSC Fantasia, MSC Splendida, MSC Divina and MSC Preziosa. Called the MSC Yacht Club, guests are greeted in an opulent Concierge reception area and enjoy an exclusive lounge, pool and bar area, plus a dedicated restaurant as well as private access to the MSC Aurea Spa. MSC Yacht Club also offers complimentary wines and spirits, signature Butler service and gourmet delights.
Within the MSC Yacht Club there are three grades of suite: Royal, Executive and Deluxe, with the Executive suite family-friendly. All MSC Yacht Club Suites feature 24-hour Butler service; Concierge services round-the-clock; suite amenities which include fine wood finishes, European king bed convertible to two single beds, memory foam mattress, Egyptian cotton sheets, extensive pillow menu, walk-in closet with safe, marble bathrooms featuring tub with shower and hair dryer, courtesy use of luxury MSC Yacht Club bathrobes and slippers, complimentary en suite mini-bar, 24-hour room service, television, Nintendo Wii console, choice of daily newspaper in its original format, Internet connection and direct-dial telephone (which attracts additional fees).
Celebrity AquaClass
These premium staterooms are designed for the ultimate spa enthusiast. They are double occupancy and located high above the rest of the rabble below, close to the AquaSpa® by Elemis®, creating a cosy community of spa worshippers. Guests enjoy unlimited access to the AquaSpa Relaxation Room and the Persian Garden, just down the hall. As with other cruise lines's premium class, there's a dedicated private restaurant, Blu, featuring what RCCL call "clean cuisine". They claim you'd never guess was good for you.
The suites reflect this spa heaven theme with plentiful in-room amenities, including Hansgrohe® shower panels, aroma scent selections, a pillow menu, and daily deliveries of bottled water and teas.
You're Worth It
Sure, it's a cliché, but if you don't think so, who does. These upper class areas aren't just for snobs and the well-heeled. Consider a segregated suite for a honeymoon, anniversary, birthday or, heck, any other reason worth celebrating. You may never cruise 'ordinary' again.
Traditionally the Asian tourists are not big cruisers. Cruise lines like Star Cruises began mostly as floating casinos for the Chinese who love to gamble and it's only more recently when a few Europeans and Australians began cruising that they've moved to more conventional itineraries with shore excursions.
But cruising in Asia hasn't just been the domain of locally-based operators. P&O, for example, have a long history of carrying 'tourists' on 'pleasure cruises' to the orient featuring such then colonial ports as Hong Kong (the Riviera of the Orient) and Singapore (the city of tropical splendour).
Australians are now looking beyond the commonplace South Pacific and Mediterranean offerings and rediscovering cruising in Asia as the 'orient' builds world-class infrastructure to accommodate the growing fleet of vessels heading for their ports.
In just the last few years alone, Singapore, Hong Kong and Shanghai have introduced space-age terminals exclusively for the cruise market as they battle it out for the lion's share of the cruise ship port calls.
Spurred on by a GFC slump in American cruising that is only now starting to recover, the big cruise lines looked our way for new markets as the Americans stayed home in droves.
Carnival, Holland America, Princess, Royal Caribbean, Celebrity and Cunard are just some of the heavy-hitters sending their ships down our way to connect us with Asia.
Here are a few examples of who's going there.
RCCL's Voyager of the Seas and Mariner of the Seas will head to Japan, Korea, Singapore, Hong Kong, Vietnam, China, Japan, Malaysia, Thailand and Taiwan.
Cunard, as part of their regular around-the-world itineraries, will visit Indonesia, Vietnam, Sri Lanka, South Korea, Malaysia, Philippines, Thailand, China, Japan and India.
Princess, an established visitor to Asia, will visit China, Hong Kong, Singapore, Brunei, Thailand, Vietnam and even Cambodia.
The historic former Dutch merchant line, Holland America, is not particularly known for its Asian itineraries, but in 1989, it became part of the massive Carnival group and began expanding its pleasure cruise fleet. Today, ms Volendam and ms Zaandam are regulars in the Asia-Pacific region visiting such ports as Hong Kong, Koh Samui (Thailand), Halong Bay (Vietnam), Nagasaki, Shanghai and Singapore.
Celebrity too will visit Vietnam, Thailand, China, Bali and more. Celebrity Millennium will sail between Singapore and Hong Kong with overnight calls in Bangkok, Ho Chi Minh City and the majestic Halong Bay in Vietnam.
Apart from the major, deepwater ports, Asia is ideal for exploring some of the lesser known ports.
Azamara, for example will sail right into the heart of both Bangkok and Ho Chi Minh (Saigon) adding an extra dimension to the cruise experience when guests can walk off and virtually straight into the hub of these exciting cities and avoid the tiring coach transfers otherwise required. Azamara's list of Asian ports vastly exceeds those of the much bigger vessels thanks to its smaller dimensions allowing access to such exotic spots as Langkawi (Malaysia), Puerto Princesa, (Philippines) and Yangon (Rangoon) in Myanmar (Burma).
If you're quick, you might get one of the last cabins on SeaDream II, one of the world's most acclaimed luxury small ships as it makes its Asian debut. Carrying just 52 spoiled couples, this delightful, ultra exclusive, all-inclusive vessel visits Thailand, Vietnam, Burma, China and Indonesia and may not return until 2015.
Similarly, Ponant, Hapag-Lloyd and Orion (now Lindblad National Geographic) delve even deeper into the Asian experience with vessels smaller again but lacking nothing in comfort and facilities. These 'expedition' and 'adventure' ships deliver a considerably more enriching experience, often visiting ports with little or no infrastructure, yet able to cope with just 100 or so passengers arriving by Zodiac fast tender.
Dig deeper again and you'll find a wealth of river cruising options becoming increasing popular as travellers discover the wonders of the Mekong (in Vietnam and Cambodia) and the mysterious Irrawaddy (Burma) aboard the classic Pandaw vessels or those of the stylish Heritage Line. There is some concern that the Mekong and Irrawaddy may go the way of the Yangtze with numerous dam projects planned for the upper reaches of these famous waterways, the impact of which is undetermined. So, the message is clear, see these historic and significant rivers now while they retain much of their natural appeal.
When planning any Asian cruise, it's wise to consider that the major ports with international airports are where the ships will 'turn around' or begin or end a sector and take new passengers. Singapore, Hong Kong, Shanghai, Bali (Denpassar) and Mumbai are typical such cruise hubs, so it makes sense to plan a few extra days at each end to explore these vibrant cities.
Some must-do shore excursions when in Asia
Take a local small boat cruise on the UNESCO World Heritage-listed Halong Bay. Sure, everyone does it, but you'll know why when you do. It's spectacular.
Nagasaki in Japan is best known for its tragic annihilation in World War II, but its European connections go back to the founding Portuguese. Like so much of Japan, the history and culture will enthral you.
From the modern Tianjin cruise terminal, head into Beijing for the iconic attractions of the Great Wall, Tiananmen Square and Forbidden City. Say "nǐ hǎo" to Chairman Mao.
Hong Kong just screams out to visitors and if you're not there for two or three days, you're in danger of missing out on The Peak tram, Lantau Island or Stanley market. If you're clever, you'll allow time for a full day (at least) in stunning Macau too.
Singapore invites you with sleek, clean and efficient infrastructure and is a benchmark for all modern Asian cities. Sip a Singapore Sling at Raffles Hotel, ogle the spectacular Marina Bay Sands complex and touch the sky from the Singapore Flyer.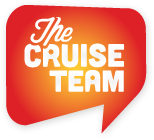 Commissioned for The Cruise Team
An Alaska cruise is certainly on the 'bucket list' of any serious cruiser. The spectacular scenery, fun and enriching shore excursions and wealth of pre- and post-cruise options make this an ideal cruise destination.
The vast wilderness experience of Alaska, with its towering snow capped peaks, endless forests and abundant wildlife dwarfs even the largest ships. The mirror-still waters around the glaciers are calm and serene until a cannonade thunders out across the bay when tonnes of centuries-old ice tumble into the sea. It's a spine-tingling and humbling experience all at once.
Most visitors experiencing this natural wonder will be aboard one of the large ships that regularly traverse the most common route between either Seattle or Vancouver and either Seward and Whittier in Alaska.
If you're a fan of the bigger ships, then your choice is Carnival, NCL, Princess, Royal Caribbean, Celebrity or Holland America from Seattle or Carnival, Disney, NCL, Princess, Royal Caribbean, Celebrity, Holland America, Oceania, Crystal, Regent or Silversea from Vancouver.
Which departure port?
Frankly, it doesn't make a great deal of difference at the eastern end. Both cities have excellent air links, hotel offerings and plenty to keep you occupied if you're extending your stay. For Aussies, you could argue that flying directly into Vancouver (Canada) has the advantage of more direct links with Sydney (Air Canada AC) and a friendlier arrivals process. Transiting through Los Angeles (LAX) and connecting to Seattle can be a bit nerve racking if your timing finds you smack in the busy periods.
Alaska is, predictably enough, served by Alaska Airlines which hubs out of Seattle and flies to almost every dot on the Alaskan map along the Inside Passage.
If you had to ask me, I'd say fly AC, depart your cruise from Vancouver and exit the USA via Anchorage for smoothest processing and easiest transfers.
When is the best time to go?
The Alaska cruise season stretches between April and September. I say stretch, because at the extreme ends is when weather could interfere with your vacation enjoyment. So from June to August are the prime months with the best weather and, of course, that's when everyone wants to go.
Where do the ships stop?
The big ships make just a few port calls en route and most of the experience is viewing the spectacular scenery from the open decks in between dashes to the buffet and back. Here's a few of the most popular ports.
Juneau: No roads lead to Juneau, so the Alaskan capital has a mysterious remoteness. It's a delightful town with its bounty of water, forests, and mountains. Squeezed between the Gastineau Channel and Coast Mountains, Juneau offers a lot of variety in close proximity. Visit the massive Mendenhall Glacier amid the vast Tongass National Forest.
Ketchikan: This scenic town is right out of a postcard and clutches the shores of the Tongass Narrows, with many shops and houses built right out over the water. The stairways are weathered and the vibe is cheerful in the town that calls itself the Salmon Capital of the World. There's the Tongass Historical Museum, Totem Bight State Park and Saxman Village.
Glacier Bay: Now, you might not be getting off the ship, but you'll certainly crawl at a tantalising pace in this UNESCO World Heritage Site that protects a unique ecosystem of plants and animals living in concert with an ever-changing glacial landscape. Keep your camera at the ready and you may catch great chunks of ice calving off the glacier. Glacier Bay has more actively calving tidewater glaciers than anyplace else in the world.
Sitka: The onion domes of St. Michael's Cathedral are your first clue that Sitka was once a key Russian settlement. Indeed, it was capital of Russian America, seat of the bishop of Kamchatka, and the most important port on the West Coast for the first half of the 19th century. Catch a performance by the New Archangel Dancers and be greeted by the handsome native Tlingit people.
Skagway: This once boom town looks like the set of a movie. So many 19th century goldrushers set up shop as provisioners that Skagway was the largest city in Alaska by the turn of that century. Booms may fade, but you can still ride the antique White Pass & Yukon narrow-gauge railway, step into the Red Onion Saloon or peruse the restored buildings and wooden boardwalks of the Klondike Gold Rush National Historical Park.
Looking for something special?
It's a long flight over the Pacific, so you'll want to make the most of time and one of the most enriching experiences you could possibly undertake is to combine the famous Rocky Mountaineer Rail journey through the gorgeous mountains of Canada with a top notch Alaska cruise. Do I know of such a thing? Well, yes, I do.
Holland America Line and Rocky Mountaineer have joined forces in a very sensible amalgamation of products that deliver the very best of both sea and land experiences. In fact you can combine any Rocky Mountaineer rail package through the Canadian Rockies with an Alaska cruise on Holland American Line's ms Zuiderdam or ms Westerdam.
Here's just one great value example. Beginning in Calgary, spend three days aboard the Rocky Mountaineer travelling to Seattle where you spend the next seven nights on an Alaskan cruise aboard ms Westerdam. The whole shebang includes seven dinners, eight lunches, ten breakfasts, eight nights' hotel accommodation plus North Vancouver and Banff tours, Yoho Park tour, helicopter flight-seeing with all station and hotel transfers. For 15 days and 14 nights, the price is US$5,116.
Downsizing
Don't fancy the big ship crowds? Then look at one of the several small (okay, tiny) ship options that will have you sharing your Alaskan experience with just a hundred fellow travellers, or less. These smaller vessels will take you gently into secluded coves for kayaking and nature walks. Or you can visit smaller ports without the locals even knowing there's a ship in town. Check out itineraries from Silversea, American Cruise Lines or Hapag-Lloyd. (Lindblad?)
A Royal Rendezvous with the King of Coron
The mini monarch of a tiny Filipino enclave could have some lessons for the world. Words and images Roderick Eime.
"Yes your majesty, everything is arranged. No, thank you your majesty, we have everything we need." And with that, Orion expedition leader, Justin Friend, flipped his Nokia shut and breathed a sigh of relief. We are about to meet His Royal Highness HM Tribal Chieftain Rodolfo Aguilar I in his ancestral kingdom, the island of Coron.
Orion II has just dropped anchor in the narrow straight between Busuanga Island and its lesser satellite, Coron, in the Sulu Sea about 300km SSW from Manila. It's a wild part of the Philippines for sure, inhabited by the northern (or Calawian) Tagbanua people who are quite possibly the oldest ethnic group in the entire Philippines.
Despite his miniscule dominion, HRH Rodolfo is not a monarch to be trifled with. Together with his Council of Elders, he obtained a Certificate of Ancestral Domain Title for his people in 1998, a Native Land Title by any other name. In the hotbed of Filipino politics, that's no mean feat and it means he has all-but-absolute rule over this ethnic enclave that includes not only the rugged limestone islands, but also the much prized fishing grounds.
Perched on the gunnels of our Zodiac tenders, the floppy-hatted delegation motors toward a secluded beach on Coron Island, just out of sight of the main township across the strait on Busuanga. Our landing site is a sheltered cove overseen by towering basalt cliffs splattered with gnarly outcrops of awkward-looking shrubs clinging to the sheer walls.
During the Second World War, these craggy alcoves hid warships and transports of the Imperial Japanese Navy as they made the treacherous voyage between Japan and the battlefronts of Borneo and Papua New Guinea. With the Allies on the front foot in the closing months of 1944, twelve ships laden with urgent supplies for the beleaguered Japanese forces were located by Allied aircraft and promptly sunk at anchor. This 'ghost fleet' of Coron is now one of the world's best locations for wreck divers and little dive shops dot the main street in town catering to the constant trickle of aquanauts arriving from all over the world.
Mostly stripped of their valuable contents by post-war salvagers, the bare hulks are easily explored by divers of modest ability in depths of around 25 to 30 metres. Colourful marine organisms have attached themselves to the rusting relics while batfish, stone fish, barracuda, lion fish - and scores of others whose names I've never learned - patrol the decks and open holds where doomed Japanese seamen once fought to defend their vessels from dozens of dive bombers.
As our tiny flotilla approaches the delicate little beach, we can see all is in readiness for the royal occasion. Makeshift picnic shelters and benches festooned with local flora await our bottoms while local villagers bustle about with last-minute preparations. Unloaded and ashore, we gather in anticipation as HRH prepares to greet us. Meanwhile, Justin, who spent weeks in the region organising this regal occasion addresses the gathering.
"This is really quite a special occasion," he begins with uncharacteristic restraint, "we are the first cruise ship to visit the kingdom of Coron and it is with the blessing of His Royal Highness that we are here enjoying this magnificent location."
Justin proceeds to make a theatrical sweep of his arm, symbolically embracing the gorgeous bay, its aggressive basaltic grandeur and all who camp within. I get the feeling he's been rehearsing this moment. And with this none-too-subtle cue, an unassuming gentleman breaks from the ranks of the locals and steps forward to address us. No mink or ermine nor pearled crown, King Rodolfo's regal accoutrements extend to a clean, collared polo shirt adorned with a delicate yellow scarf and crisp denim shorts. A pair of well-worn blue Crocs completes the ensemble.
Through an interpreter, his majesty greets us and we join him in a short prayer. The Tagbanua people are nominally Christian although adherence to traditional rituals and beliefs is strong. They have their own distinct language and even a unique script, but those with the knowledge of the ancient tongue are dying out.
With the solemn ceremony over, the gathering is treated to a display of traditional Tagbanua dance. It's raw and rudimentary without lavish props or production, but the significance is not lost. The courting dance, or segutset, in particular, is unmistakable and Justin looks like he may be spirited away into the jungle at any moment by a particularly enthusiastic female member of the tribe. While his subjects quickly dispense with formality and embrace us in the festivities, King Rodolfi maintains an aloof air as he taps rhythmically on a skin drum. He is king after all.
The imposing basalt cliffs that protect us from the blazing sun also provide a valuable resource for the Tagbanua: swift nests. These tiny birds nest high in the cliffs in little nooks and on ledges 100 metres and more above us. One athletic young man, eager and proud, climbs the sheer walls as we look on holding our breath. Barefoot and clad only in a flimsy pair of shorts, he clambers vertically to an overhang from where he throws us a cheery wave.
Swift nests have been used in Chinese cuisine for hundreds of years and a kilo of saliva that forms the little birds' nests can be worth up to $10,000. The king, therefore, is mindful of potential disturbance to his fragile resource and tourism like ours is cautiously welcomed as long as it doesn't impact on his hard-won cultural and economic independence.
After a day of lazing in the opal hued waters around Coron and a visit to Kayangan Lake just next door, reputedly the cleanest inland body of water in the Philippines, the party moves back onto Orion II. Our Coron cultural liaison and local eco-hero, young Al Linsangan, musters his minstrels on the rear deck and enthrals the dinner guests with a hauntingly soulful repertoire of local rhythms set to modern electronic instruments.
As the well-relaxed diners tap their feet to Al and his troupe's cheery ballads, I can't help feeling he's singing a song of optimism and hope. Will the tiny Tagbanua community thrive or shrivel in the gaze of global tourism. I put that thought aside for a moment and sing along.
END
Orion II returns to Coron in 2012 as part of their Yangtze, Ryukyu and Philippines itinerary departing Shanghai 11 July. The 15-day expedition includes stops in Japan, Taiwan and Borneo. Fares start from $10350 per person. Refer to your travel agent or Orion Expedition Cruises for any discounts applicable.
www.orionexpeditions.com Toll Free Australia: 1300 361 012
For information on tourism in Coron, see www.corontourism.info

The Brahmaputra River in Assam sees few westerners yet delivers an unusual adventure as Roderick Eime discovers.
"The ambassador is missing!"
The urgent call came from somewhere within our little group, just disembarked from the tiny 4WDs used to carry us through RG Orang National Park. Deep in the backwaters of Assam, the thick undergrowth makes it difficult to see the vehicle behind and in front, let alone any wildlife that might be hiding just metres away.
"I didn't see which way they went, anybody?"
Dicky (Sir Richard Stagg, British High Commissioner to India, on his business card), Lady Arabella (that's ARAbella, thank you, not 'Bella') and their dashing, twenty-something lad, Charles, along with their armed escort have, for the moment at least, vanished into the dense foliage.
Minutes tick by and the possie of motley military men assigned to guard us gather for a discussion cradling their collection of antique small arms. Not all seem to share our concern as one squad stands obligingly for my camera while I snap a photo.
RG Orang National Park is one of several reserves put aside for endangered and vulnerable species like Indian rhinoceros, Asiatic elephant, Bengal tiger and pygmy hog. Orang, at just 79 square kilometres, is but a breast pocket in the overall scheme, with the neighbouring 430 square kilometre Kaziranga, the better known of the UNESCO World Heritage-listed collection.
The armed escort I thought was a bit of theatrical overkill, but Jimmy (Colonel Jimmy Evans,10th Ghurkha Rifles, retd.) reminds me there are still rebels active in Assam.
"These blighters still make a nuisance of themselves," says Jimmy earnestly in a hushed tone. The last time Jimmy was here, he was throwing grenades at invading Japanese forces. He still has a scar from a sniper's bullet and Military Cross as souvenirs.
Not half an hour prior, we'd all been sipping the local equivalent of billy tea; choice freshly-picked Assamese black, while a pair of rhino explored timidly in the tall elephant grass a few hundreds metres in front of us. These days the rifles protect them, but the rhino remain unsurprisingly gun shy.
"Still a bit flighty, eh?" remarked Dicky, to the assembled tea drinkers, relaxed on wicker chairs. Charles, a bit fidgety, was ready to trade the chai for a pint to go with his fag.
We'd all arrived that morning aboard the delightful MV Charaidew from Guwahati along the Brahmaputra River which feeds into the mighty Ganges just north of Calcutta. The Brahmaputra flows nearly 3000 kilometres from Tibet and China and is an important transport route for local farmers and traders. The 24-berth Charaidew is one half of Assam Bengal Navigation's (ABN) fleet of classic river steamers plying both the Brahmaputra and Ganges on cultural and nature-based itineraries throughout the region.
In 2003 the Charaidew was rescued from despair on the mudflats after thirty years of toil. After a lengthy restoration, it reappeared as a classic river steamer for the Indo-British joint-venture company and has served a much nobler purpose ever since.
Not luxurious, but comfortable and perfectly at home in its new quasi-colonial role carrying loads of Anglos in this delightful throwback to the days of the Raj. Passengers are served authentic, mildly spiced local cuisine by charming young hosts and hostesses plucked from remote Assamese villages adjoining the Burmese border. Occasionally they are overheard chattering in their Dimapur village dialects, tongues totally foreign to Hindi and even Assamese-speaking Indians. Yet their English is cheery, clear and calm, more in keeping with their eastern cousins.
To add to the adventure, the Charaidew had run aground on a sand bank within sight of the wharf at Guwahati just prior to our arrival. Harmlessly, but embarrassingly stuck, we became a headline news item in The Telegraph (of Calcutta): "Ship stuck in sand, foreigners taste the Orient", the paper blurted. "Two Australians & seven Britons spend night in the middle of Brahmaputra after snag in vessel," it continued, politely omitting our identities.
Two stout river tugs worked noisily all that night to free us and our ever-cheerful host remarked in the morning with some relief, "With the river level falling, we would have been stuck until the next monsoon."
During our snail-paced passage upstream, we stopped at tiny villages and temples for an insight into rural life far from the major cities. Hordes of bemused villages line the shore as we're tied up to the crumbling bank. Once ashore, our excursions took us to tea plantations, craft workshops, rowdy markets and quaint cafes. My favourite local pub, the unassumingly-dubbed, Drongo Wine Bar, served whiskey shots and local brew to a most discerning clientele.
The ABN also owns the Bansbari and Diphlu river lodges, strategically positioned to enable easy access to the nearby wildlife reserves and, interwoven with nights aboard Charaidew, form an enriching and highly unusual exploration of this seldom-visited region of India.
Tasteful, even trendy, the lodges are stilted bungalows with expansive views of the river and floodplain. Rhino often crash about nearby and one woke me in the middle of the night as he trampled saplings in his frolic. I assume it was a 'he'.
Exploration of Kaziranga was, fittingly, by elephant back safari and the mighty pachyderms cause less agitation among the rhino population, allowing much closer access. Taking a photo however from the swaying back of meandering elephant is a challenge in itself. Tigers, if they still populated this park, remained unseen.
Back at Orang the consternation among our British colleagues is rising. Then, just as suddenly, the guards' huddle breaks as two little Suzuki 4WDs roar toward us down the dusty track. Expecting to see panicked and ashen faces behind bullet-riddled windscreens, Dicky steps down from his mount apologetically and announces is his best Oxbridge; "Dreadfully sorry, seems we took a wrong turn, nothing to worry about. Hope you weren't waiting long."
Charles, looking the most relieved of us all, turns to me and quietly remarks "Had to make an urgent stop you know, call of nature." He opens his wallet and reveals a single 1000 Rupee note, "and I was down to my last one! Expensive that."
Fact File
Assam Bengal Navigation conduct 4-, 7- and 10-night cruises along the Brahmaputra combined with lodge stays and wildlife safaris. Prices are calculated at US$350 per person per day plus taxes. Single supplement applies. Discounts are sometimes offered.
The RV Charaidew accommodates 24 passengers in 12 air-conditioned, twin cabins, each with private facilities. Included buffet meals are served in the dining room and there is a separate lounge/bar/library in the bow plus a large rooftop sundeck.
Singapore Airlines flies from Australia to Calcutta (Kolkata) via Singapore. Domestic link to Guwahati such as Jet Airways (www.jetairways.com)
Contact: Active Travel +612 9264 1231
The writer was a guest of Assam Bengal Navigation and India Tourism
The Solomon Islands are a mystery to most Pacific Island vacationers. Adventure cruiser, Roderick Eime, reckons all it takes is a little bit of curiosity and a sense of history to be bewitched by this emerging destination.
The ghostly group approached us timidly, looking curiously in all directions. Mainly young men and a couple of boys, all smeared head-to-toe in lurid orange mud, they scanned the bushes, the tree tops and the tall grass. Clearly in fear of being observed, they moved cautiously as if any or every movement would betray them.
While these orange interlopers patrolled the gathering, women and men in traditional village attire danced and chanted energetically. The women, in particular, cavorted in a way that would have the missionaries covering their eyes and rushing for their bibles. Their hands firmly on their hips, they gyrated unambiguously, throwing their heads back in mirth.
But it wasn't long before the orange mudmen's imagined bogeymen materialised. Slim, lithesome and painted as black as the proverbial, their mouths were bright crimson as if full of fresh blood. They stalked the citrus-coloured troupe, snarling and mocking the orange men with menacing, wide-mouthed laughs and jabbing long, sharp spears. Forced into a terrified huddle, they ducked and dodged the increasingly nasty thrusts.
The scenario played out for a just a few minutes and our alarm grew as the younger ones clung nervously to the quivering legs of the elders, but the finale was approaching and the assembled local villagers cat-calling and laughter grew more enthusiastic as the bewildered mudmen scurried off into the bush at the point of a lance.
The final act played out, the entire cast reassembled for a curtain call and our cameras clicked furiously. Those without cameras applauded appreciatively.
Here on Santa Ana Island in the eastern province of Makira Ulawa, the ancient traditions are preserved and gleefully recreated for the occasional tourist group. The significance of this performance is explained as a representation of the arrival of foreign people and their disruption of local custom. There is some dispute however whether the new arrivals are Europeans or Polynesians. I imagine they're interchangeable.
Santa Ana is one of several outlying islands that maintain strong cultural traditions, as much for themselves as a marketable commodity for visitors. Either way, all parties are winners and our visiting group display great interest in the multitude of artefacts and handicrafts set out for perusal.
The islands in the immediate vicinity are theorised to have been first settled by the ubiquitous Lapita people around the time the Romans were getting underway in Europe. Scattering their trademark pottery throughout the Pacific, anthropologists still debate the actual migration route, but it is generally believed to have been from the west and dependant on the sea levels current at the time.
At the Busu Cultural Village on Alite Island in Malatia Province, the centuries-old tradition of shell jewellery and currency has its home - a kind of shell mint Again we are met by energetic dancers, although instead of mud, coral and animal teeth, these handsome performers are draped in intricate shell ornaments.
Certainly the most prominent example of shell currency is in the payment of bride price and to illustrate this ritual, a nervous young girl clings to her booty clad in a veil of tiny shells painstakingly woven together to form calciferous garments. She doesn't appear too pleased at the drawn out ceremony and I must assume she'll be more enthusiastic when the real day arrives.
The men of Busu Village adopt a decidedly threatening pose. Their job is to protect the women during any exchange or barter that involves transactions of the shell currency which they produce laboriously in the huts behind. Weapons and the skills required to use them are displayed, just in case we get any ideas.
The most significant confrontations and combat synonymous with the Solomon Islands are the furious and bloody battles fought between the Allied and invading Japanese forces during the Second World War. Some of the most ferocious fighting took place around the capital, Honiara, on the island of Guadalcanal throughout 1943.
The war history of the Solomon Islands would easily occupy several articles and the history of the campaign and the many relics, wrecks and material left behind continues to attract amateur historians and sightseers. Overgrown and abandoned tanks, crashed aircraft, sunken vessels of all types and forlorn fortifications draw curious visitors all year around.
Many of the most interesting artefacts are below the waterline, particularly around the island of Gizo (also sometimes spelled Ghizo) in the Western Province. Local dive operator, Danny Kennedy, regales us with wartime tales, particularly his favourite one, that of his namesake President, which took place not far from his little shop in the township.
While patrolling nearby Blackett Strait in August 1943, the President-to-be was in command of PT-109 when it was cut in two by a speeding Japanese destroyer in the middle of the night. The surviving crew swam to what was then Plum Pudding Island before finally being rescued thanks to heroic efforts by two local village boys. The island is now named Kennedy Island.
Danny regularly takes divers to visit his catalogue of dive sites that includes both natural and manmade attractions. Fighter aircraft and various shipwrecks make up most of the program, but the Toa Maru, lying virtually intact in just a few metres of water is the piece de resistance. At 7000 tons, the Toa Maru is possibly the largest, best preserved and divable wreck in the Pacific.
The best way to travel the many islands that make up the Solomons is by small ship expedition. The experience of arriving by ship is hard to surpass as each arrival is usually accompanied by a flotilla of local canoes decorated with flowers and costumed "warriors". Coral Princess Cruises's flagship, Oceanic Discoverer, is now a familiar sight in Melanesian waters as she completes her itineraries between Papua New Guinea and Auckland.
Like its neighbours Vanuatu and Papua New Guinea, the Solomon Islands share the natural hospitality and friendliness of its Melanesian population while offering greater depth and richness to the entire region thanks to its many natural and human attractions.
Getting There:
Cruising:
For information about small ship expeditions throughout the Solomon Islands and Melanesia, contact Coral Princess Cruises [www.coralprincess.com.au]
If you believe the industry hype, river cruising is riding the rocket of small ship and adventure products in a rapidly growing cruise market. I tend to agree. The anecdotal evidence points to more travellers seeking out products away from the traditional sea and coastal routes and looking inland to the great waterways.
One of the most famous Asian rivers, the Mekong, is set to stage a great showdown as operators from all over the globe take on locals in their own "warships" in an attempt to outdo each other for market share.
For those who didn't get an A in geography, the Mekong is the 10th longest river in the world and stretches 4350km through Indochina. Working backwards from the massive delta at the bottom of Vietnam, it cuts a swathe through Cambodia, forms virtually the entire western border of Laos with Thailand and Burma before disappearing onto the Tibetan Plateau through China's Yunnan Province.
Unfortunately the entire length is not navigable due to modern dams, rapids and shallows and most cruising is reserved to the lower reaches and Cambodia's Tonle Sap.
"The French had a good crack at it though," Trevor Lake of Discover Asia reminds me, "but like so many European adventurers, they were hopelessly under-equipped and it really was a comedy of errors." (Read 'River Road to China' by Milton Osborne)
Trevor, by the look of him, has been travelling in Asia since forever and he makes several important observations about choosing a Mekong river cruise.
"With so many vessels and styles to choose from, and new ones launching all the time, travellers really need to discuss their plans with an experienced agent. It's absolutely imperative that you find the right vessel to match your expectations."
His company represents all the major cruise lines, many of the tiny ones too, and is one of the handful of agents able to speak independently for all products.
Robert Fletcher of Active Travel is another expert agency operating for over 25 years across the major lines who believes the Mekong cruise market is about to reach a defining moment.
"River cruising is a sound product and will remain so unless the Battle for the Mekong leads to ridiculous discounting and dilution of the concept and quality. I think 'The Battle' is on the brink - either the Mekong cruise market stays as a fairly exclusive experience with relatively high standards or it is reduced to a mass market, low cost, low service exercise with bums in berths as the driving force."
The major players are:
La Marguerite, a brand new 46-cabin luxury cruiser, built locally to luxury standards and decorated to reflect the colonial elegance, although externally she resembles many modern river cruisers. Still some teething issues, but shows great promise.
Heritage Line's opulent Jayavarman is certainly one of the most anticipated vessels claiming "a marriage of avant-garde French colonial design with enchanting Indochine architecture". The launch date has been revised from September to November and its itineraries boast Angkor Wat and Mekong Delta explorations.
The well-known Pandaw cruise line operates two vessels, the RV Tonle Pandaw and the RV Mekong Pandaw. While they rate a more modest 3.5 stars, they offer a rustic elegance that is in perfect harmony with the surroundings.
Trevor's tip however may not suit all types, but challenges how we view river cruising.
"I just adore the Toum Tiou vessels from Compagnie Fluviale du Mekong (CFMekong.com). In my opinion they are the perfect way to experience the Mekong, compact, personal and thoroughly authentic. My other favourite would be to take a luxury private sampan – just the two of you – and travel undetected through the floating markets and villages. Brilliant!"
Both Richard and Trevor seem to be saying the same thing: choose carefully, consult an expert and avoid the cheaper alternatives. Meanwhile the 'battle' rages.

Active Travel
www.activetravel.com.au

Discover Asia
www.discoverasia.com.au